Don Antonucci
President and CEO
Aaron Bals
Chief Compliance & Risk Officer
Scott Burton
Market President, Commercial
Shannon Drotning
Market President, Consumer & Specialty
Regena Frieden
Chief Administrative Officer
Brad Garrigues
Chief Growth Officer
Michael Mathias
Chief Information Officer
Cheryl Morrison-Bornstein
Chief Operating Officer
Lina Saadzoi
Chief Financial Officer
Caresse Sakagawa
Chief Marketing & Product Officer
Timshel Tarbet
Chief Healthcare Experience & Equity Officer
Our Board of Directors
Rhonda Medows, MD (Chair)
Don Antonucci
Joseph Blankenship
Debra Canales
Isaiah Crawford, Ph.D.
Byron Scott, MD
Cecilia Sun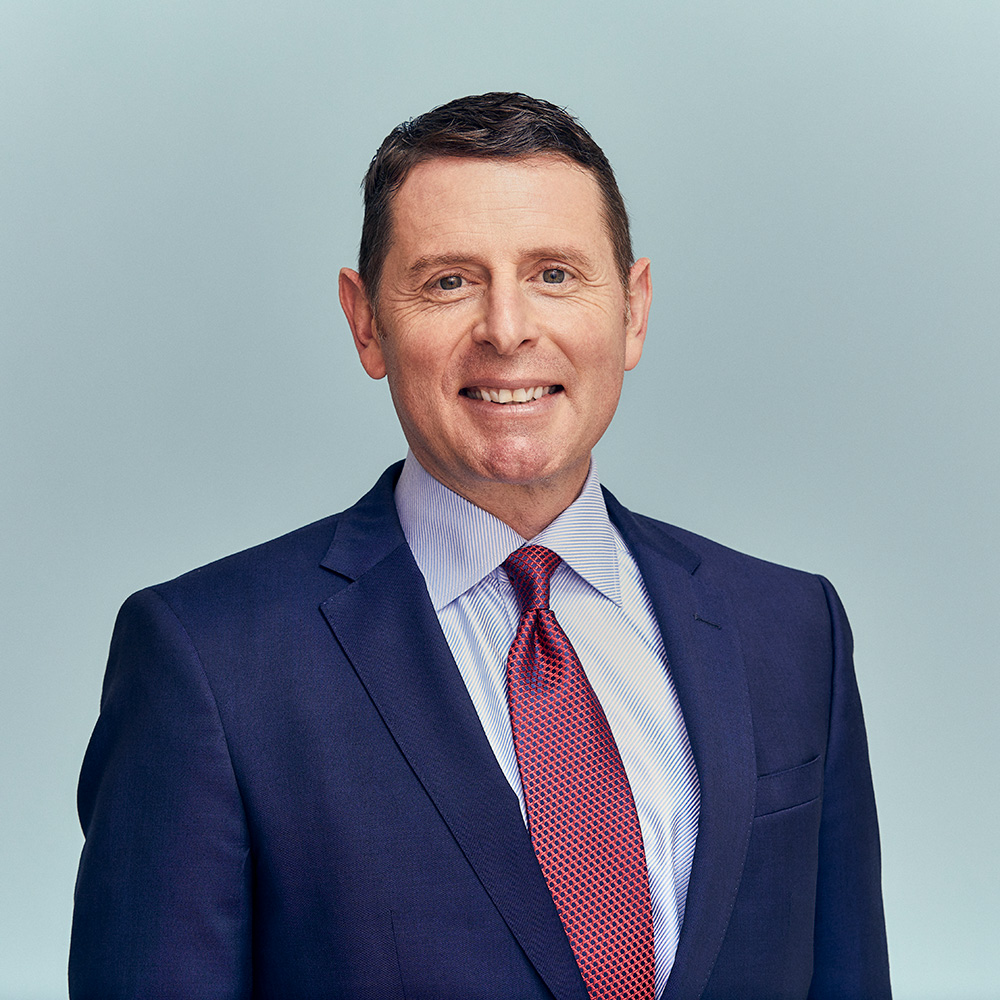 President and CEO
Don Antonucci
Don Antonucci is the President and CEO of Providence Health Plan, a non-profit health insurance plan integrated with Providence, one of the nation's largest Catholic health systems. Under Don's leadership, Providence Health Plan has steadily expanded membership with more than 600,000 covered lives in states along the West Coast. A relentless advocate for improving equitable access to high-quality, affordable healthcare, Don leads Providence Health Plan caregivers with a focus on superior member experiences and positive outcomes guided by the Providence Promise of "know me, care for me, ease my way."
A veteran industry leader with more than 25 years of experience, Don is frequently asked to share his insights through national media and events. He speaks often around the importance of behavioral health access, servant leadership and value-based care as the future of healthcare.

Prior to joining Providence Health Plan in 2021, Don served as Senior Vice President of Growth at Blue Shield of California where he led membership growth and held P&L accountability for every line of business. He also served as the Chief Business Officer of 10xHealth, an advanced technology solutions company and has also held various leadership roles within other organizations in the health insurance industry nationally, making him well-versed in the U.S. payer landscape.
Don holds a master's degree in public policy analysis and administration from the State University of New York at Binghamton University, and a bachelor's degree in political science from the State University of New York at Cortland.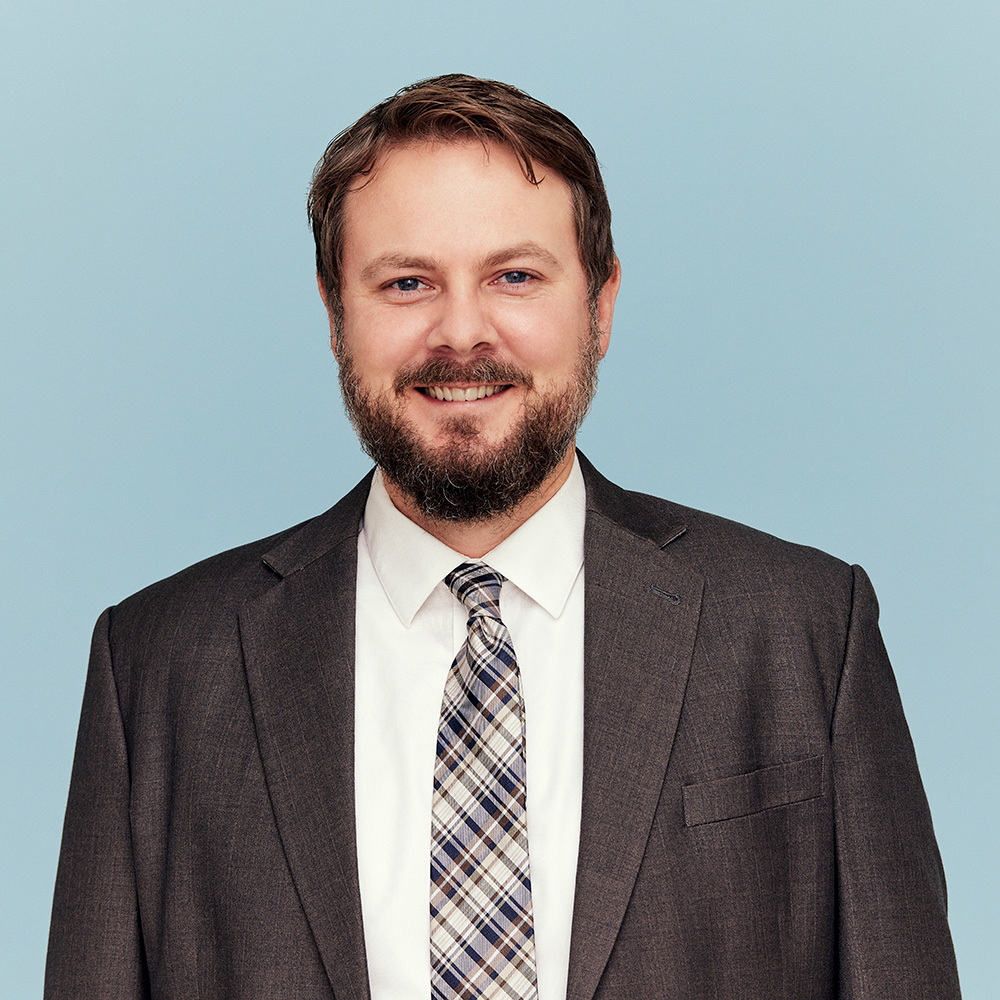 Chief compliance & Risk Officer
Aaron Bals
Aaron Bals is Providence Health Plan's Chief Compliance and Risk Officer and leads regulatory compliance, risk management, and government affairs functions. He joined the company in 2014 to manage compliance for its commercial lines of business, as well as regulatory and government affairs. His responsibilities grew to include the privacy program, various contracting functions, and risk management advising.
Aaron's experience in the early implementation of the Affordable Care Act both in management and as outside counsel helped Providence Health Plan become a leader in Oregon's ACA markets. He now works to ensure compliance with applicable law across lines of business and geographies, provides strategic leadership in relation to enterprise risk, and ensures appropriate advocacy for public policy that is aligned with Providence's mission and core values.
Prior to joining Providence Health Plan, Aaron was in private law practice in Portland, Oregon. His work focused on commercial litigation, appeals, and administrative law. He represented Providence in that capacity and provided general counsel advice with respect to health plan matters. He also served as a law clerk in the litigation section of the Oregon Department of Justice.
Aaron earned his Juris Doctorate from the University of Oregon School of Law. He completed his undergraduate studies at the University of Nebraska-Lincoln, majoring in Journalism and Political Science.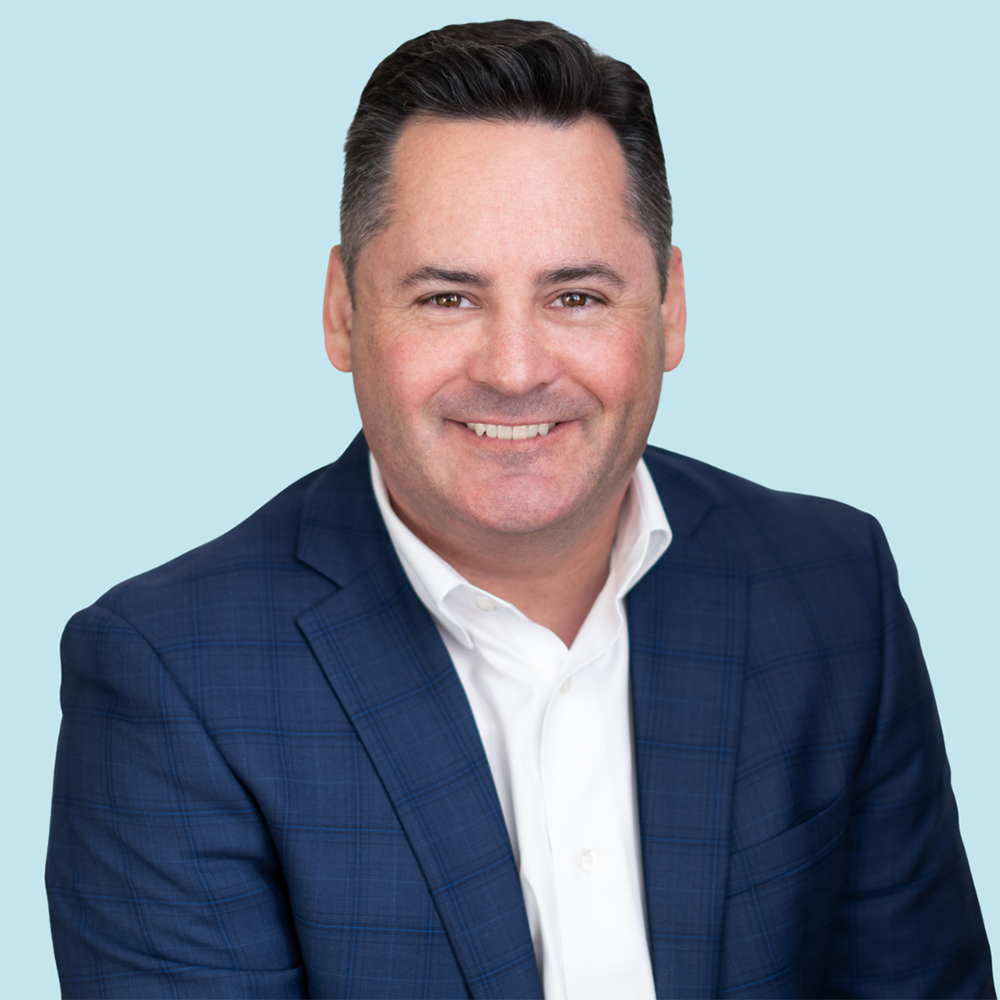 Market President, Commercial
Scott Burton
Scott Burton serves as Market President for the Commercial lines of business at Providence Health Plan (PHP), leads the Sales and Account Services teams, manages operations of all health plan commercial business, and steers the development of PHP's commercial strategy. A dynamic leader with more than a decade of healthcare knowledge and experience, Scott is committed to leading health care transformation to deliver the best possible experience for employers and their employees.
Scott is an active member of the community and serves as a board member and past chair of the Children's Cancer Association, a Portland-based nonprofit that provides at-home and in-hospital "music as medicine" for critically ill children.

Before assuming his current role of Market President, Commercial, Scott served as Vice President of Growth Strategies. He joined Providence Health Plan in May 2022 and is based in Oregon.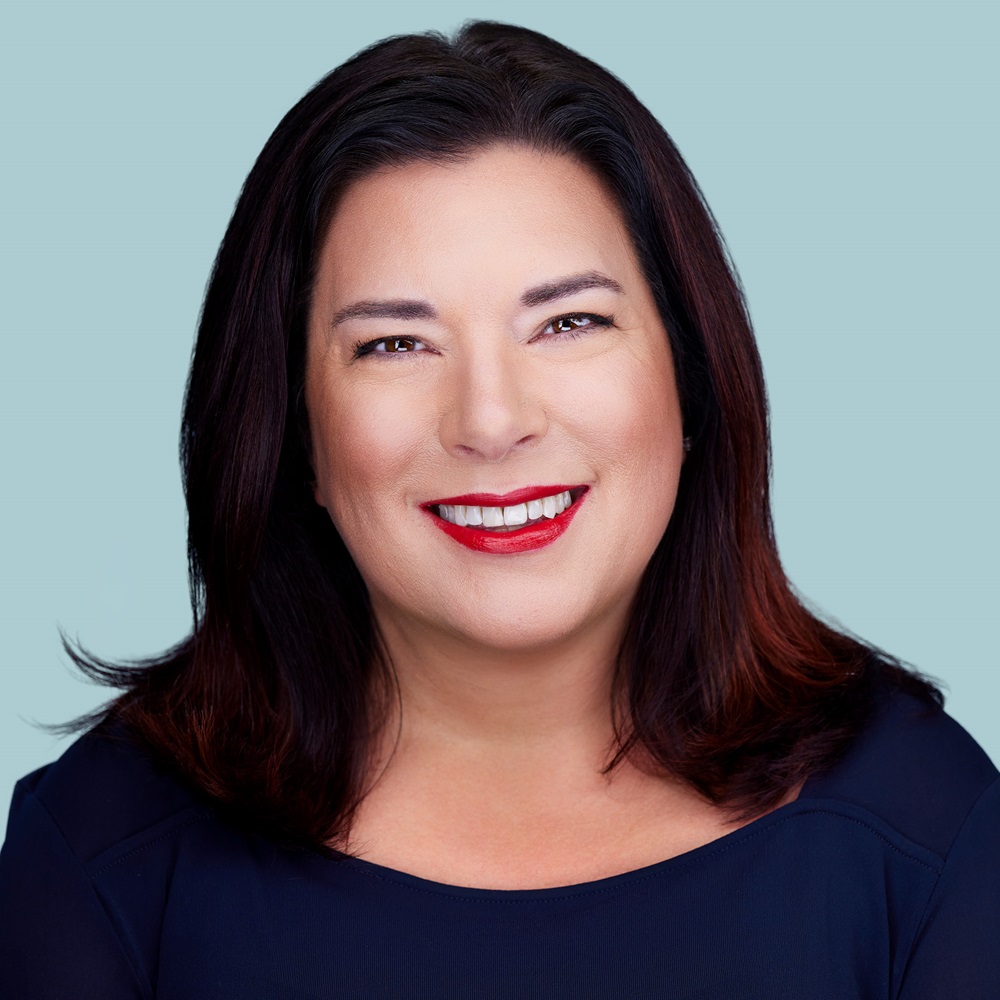 Market President, Consumer & Specialty
Shannon Drotning
Shannon Drotning serves as Providence Health Plan's Market President overseeing Consumer and Specialty lines of business. She leads consumer lines of business and is responsible for state and regional consumer and specialty sales and growth strategies. Prior to her role as Market President, Shannon served as Associate Vice President of Medicare and Individual Sales, leading sales teams in Oregon, Washington and California.
Shannon works with insurance producers and community members to navigate the complexities of Medicare, Medicaid, and Individual health insurance, with the goal of seamless and easy access to care. A veteran of Medicare sales, she is known as a trusted subject matter expert in the field as well as a successful, authentic leader.

Shannon began her 20+ year career at PHP as a Medicare Customer Service Representative in 1994 and worked her way up through the ranks of customer service, marketing and sales in the insurance industry, focusing on Medicare.

Shannon is currently based in Oregon.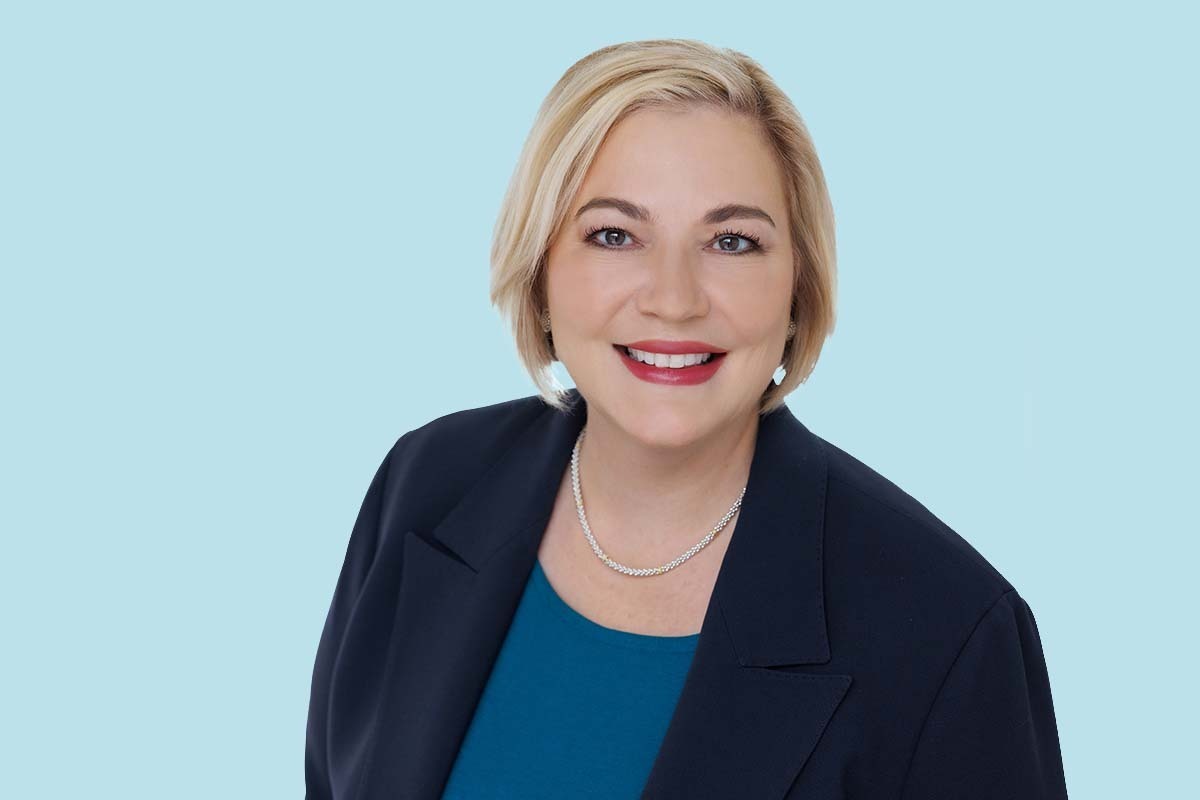 Chief Administrative Officer
Regena Frieden
Regena Frieden serves as Providence Health Plan's chief administrative officer. Her key advisory work is informed by her uncompromising belief that the health of a community rests in the hearts, hands, and minds of its people. In her oversight of PHP's administrative, financial, and operational activities, Regena draws on her 25+ years of health care experience to help shape the health plan's impact, leading its high-performing teams toward a goal to improve health experiences and outcomes for all.
Throughout her career, Regena has helped brands and individuals achieve their goals with the aspiration of improving health experiences and outcomes for all. Regena shares in Providence's belief that the health of a community rests in the hearts, hands, and minds of its people. As a champion for our communities, Regena's passion and knowledge is critical in Providence's continuous pursuit of improving health in our communities and beyond.
Regena joins Providence Health Plan from Medecision, a digital health and consulting company in Dallas, where she served as vice president of marketing and communications. During her time with Medecision, Regena was responsible for identifying and achieving growth objectives, and led digital marketing, brand management and communications efforts for the company.
Previously, Regena worked as the director of public relations and stakeholder communications at Cambia Health Solutions in Portland. During her time with Cambia, she led all public relations, media relations and stakeholder communications for its regional health plans in Oregon, Washington, Idaho and Utah, and its subsidiary companies.
For nearly 15 years, Regena led public relations and corporate communications at Blue Cross Blue Shield of Arizona, where she served as the organization's chief spokesperson and oversaw all communications, reputation management and brand management work. During her tenure, her team won multiple national awards for their business and consumer-focused campaigns, including a program to reduce childhood obesity.
Regena holds a Master of Business Administration Degree from the University of Phoenix and a bachelor's degree in Journalism from Creighton University in Omaha, NE.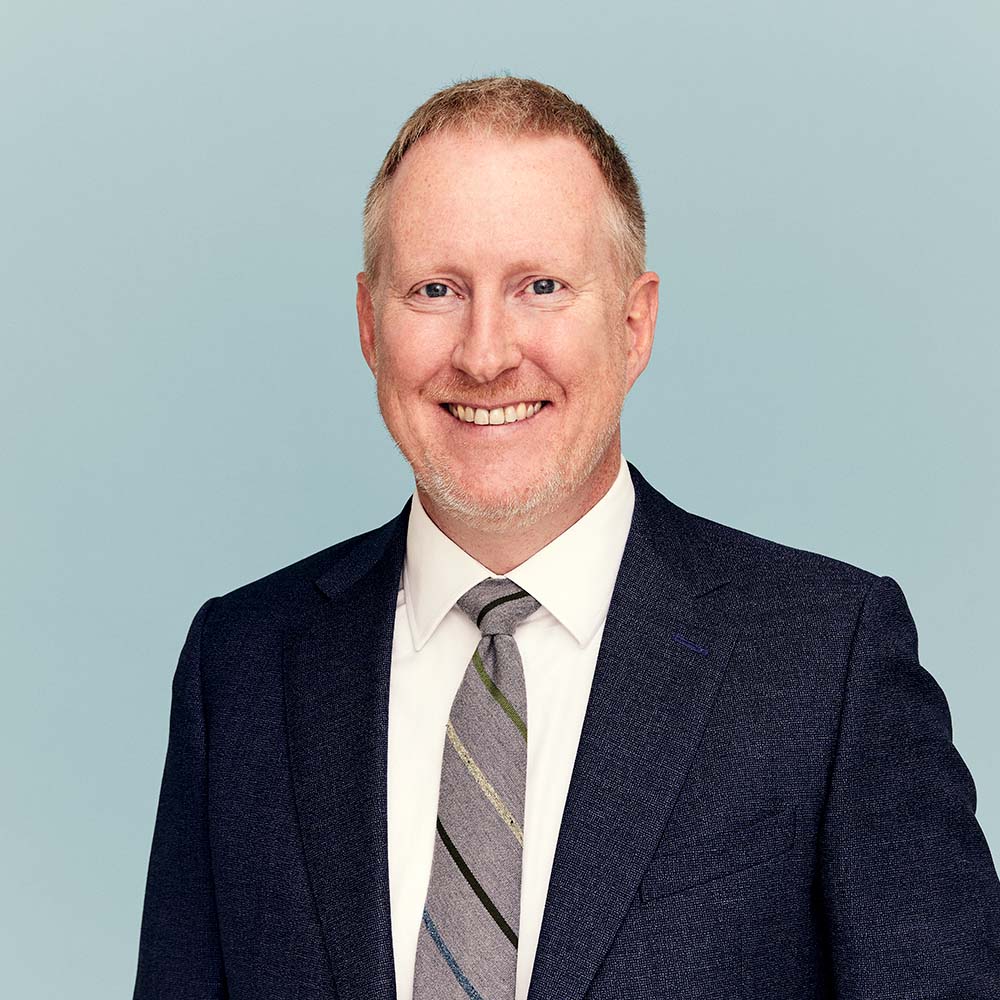 Chief Growth Officer
Brad Garrigues
Brad Garrigues has served Providence for more than 20 years in various roles within sales and finance. As the health plan's chief growth officer, he is responsible for strategic leadership for sales, underwriting and reinsurance programs, as well as revenue growth in commercial lines of business. Brad has helped lead the organization to unprecedented growth making it one of the largest carriers in the Pacific Northwest.
Prior to his current role, Brad served as chief sales and underwriting officer as well as senior director of sales & account services, where he was responsible for sales, member retention and service of insured and self-insured groups. Brad also managed the health plan's underwriting department for 10 years, playing a significant role in the health plan's financial success and membership growth. Prior to his time at Providence, Brad worked for ODS Health Plans (now Moda Health), as well as a property and casualty insurance company.

Brad graduated with distinction from Cornell University's S.C. Johnson Graduate School of Management, earning an MBA. Brad also holds an MBA from Queen's University in Kingston, Ontario and completed his undergraduate studies at Linfield University, graduating summa cum laude with a Bachelor of Science in Business-Economics. Brad is a veteran of the U.S. Army, receiving a Meritorious Service Medal for his service during Operation Desert Storm.
Chief Information Officer
Michael Mathias
Michael Mathias joined Providence Health Plan (PHP) as Chief Information Officer in August of 2022. In his role, Michael drives the strategy and adoption of information technology (IT) systems for the organization. An innovative leader, he also oversees alignment of PHP's business strategy and IT operations. Michael's deep knowledge of healthcare IT includes over 25 years of experience at payer organizations where he drove innovation while navigating the digital transformation of healthcare.
Prior to joining PHP, Michael served as Chief Information Officer at Blue Shield of California where he also held the role of Executive Vice President. Throughout his nearly 10-year career with Blue Shield of California, he led the company's technology operations, strategy, and investments while also serving as the organization's Executive Vice President of Customer Service. Michael also spent 16 years at Aetna where he held the positions of Chief Technology Officer and Chief Information Officer, directing the company's technology strategy and information delivery systems. He also held a variety of roles with U.S. Health Care Inc., UBS, and Educational Testing Services.

In 2019, Michael was inducted into CIO Magazine's CIO Hall of Fame. That same year, Michael received the CIO of the Year Award from the Bay Area CIO Leadership Association. Michael holds a bachelor's degree in computer science from Long Island University.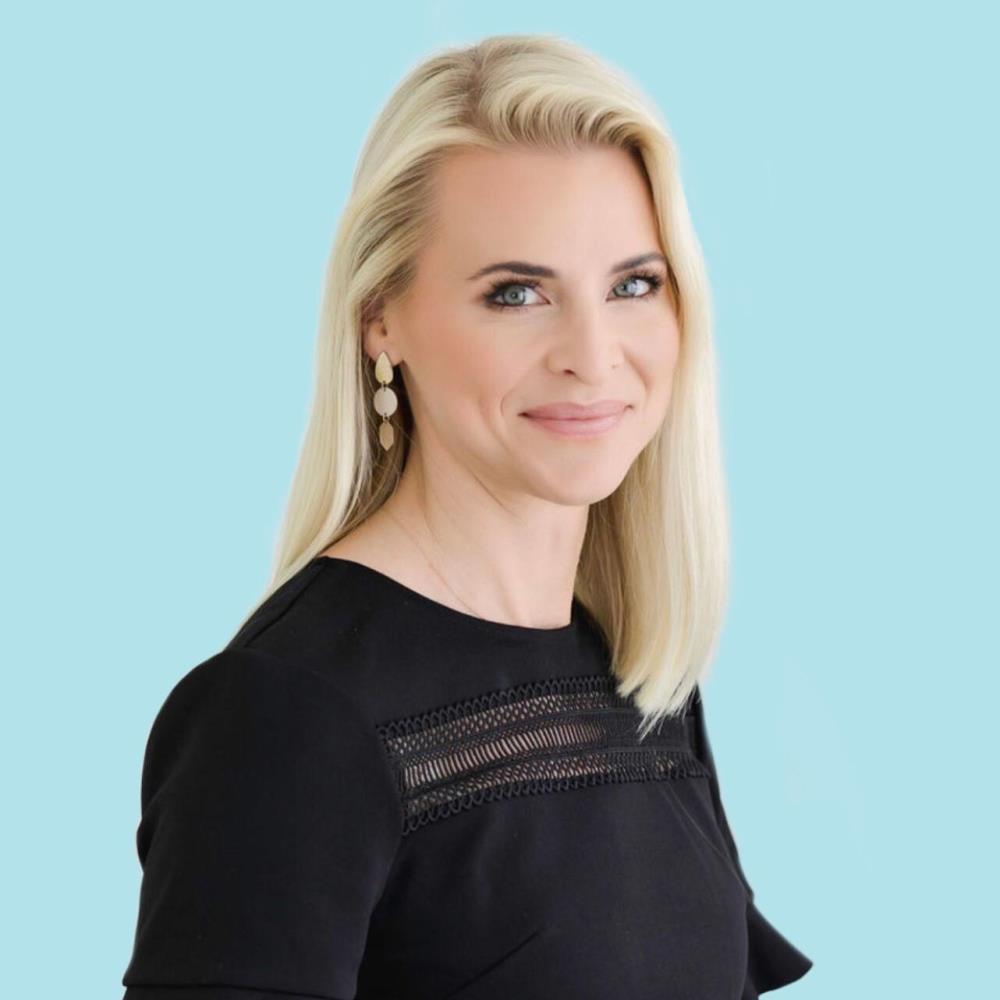 Chief Operating Officer
Cheryl Morrison-Bornstein
Cheryl Morrison-Bornstein joined Providence Health Plan (PHP) as the Chief Operating Officer in June 2022. Throughout her nearly 20 years of experience in healthcare, she has acquired a wealth of knowledge executing key roles across health plan operations, sales, and other lines of business. As the Chief Operating Officer, Cheryl oversees the day-to-day operational and administrative functions of PHP and designs innovative operating models to support the organization's overall growth strategy.
A thoughtful leader known to inspire others through unclouded vision and courageous authenticity, Cheryl is enthusiastic about helping others and is deeply aligned with Providence Health Plan's dedication to compassionately providing the highest quality care to all people.

Before joining Providence Health Plan, Cheryl served as Vice President of Growth Operations for commercial and consumer markets at Blue Shield of California where she successfully reimagined and launched strategic operating models across multiple lines of business. These models served to close the gap between basic operations and the fundamental change required to drive growth, optimize functional operations, and improve the capabilities and services offered through innovative technology.

Prior to Blue Shield of California, Cheryl served as the Vice President of Client Growth Strategy at UnitedHealth Group – OptumRx where she was accountable for developing and driving initiatives which supported growth and retention functions across all medical and Rx integrated commercial business. She has also held several roles with Medco.

Cheryl resides in Granite Bay, California with her two children. In her own time, she actively mentors and develops others, is a founding member of the women's only executive leadership group, Chief of San Francisco, and volunteers as a Youth Girl soccer coach.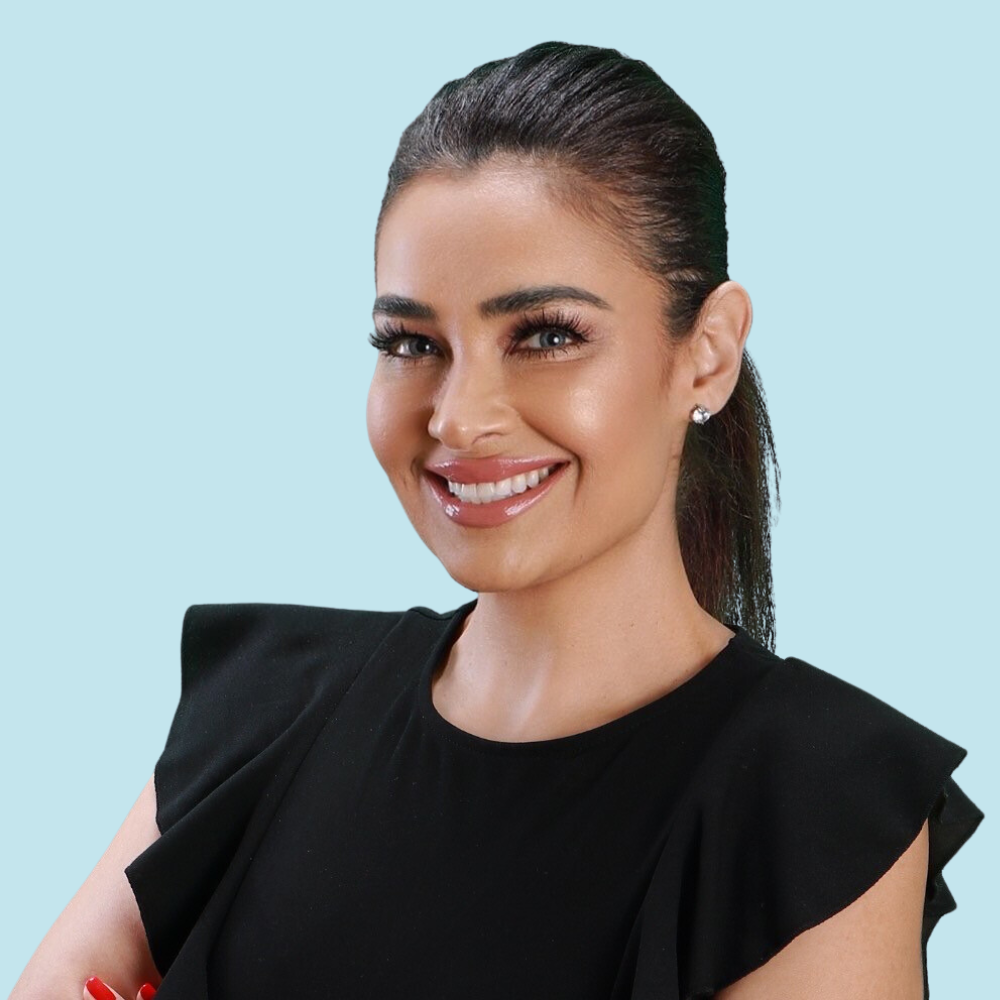 Chief Financial Officer
Lina Saadzoi
Lina Saadzoi serves as Providence Health Plan's Chief Financial Officer, assuming the role in June 2023. Lina brings expertise in the fundamentals of finance and leadership to oversee not only core finance operations, but additional areas including Medicare and consumer growth, strategic partnerships, and corporate development. She also plays a key role leading the finance team and supporting leaders of the Informatics and Consumer & Specialty teams.
Lina is instrumental in growing Providence Health Plan's multi-state footprint, helping expand access to high-quality, compassionate care for Members and our communities.
Lina joins Providence Health Plan following a 23-year career with Blue Shield of California, where she led a multitude of service lines including financial planning, Medicare, strategy, and corporate development. Her most recent roles include Vice President and General Manager for Medicare and Vice President of Corporate Strategic Integration. She also served as Vice President of Healthcare Quality and Affordability Finance, where she was responsible for initiatives in lowering care costs.
Lina was honored as one 2017's most influential women in the Bay Area by the San Francisco Business Times. She holds a Master of Business Administration and information technology degree from Golden Gate University and a bachelor's degree in finance from San Francisco State University's Lam Family College of Business.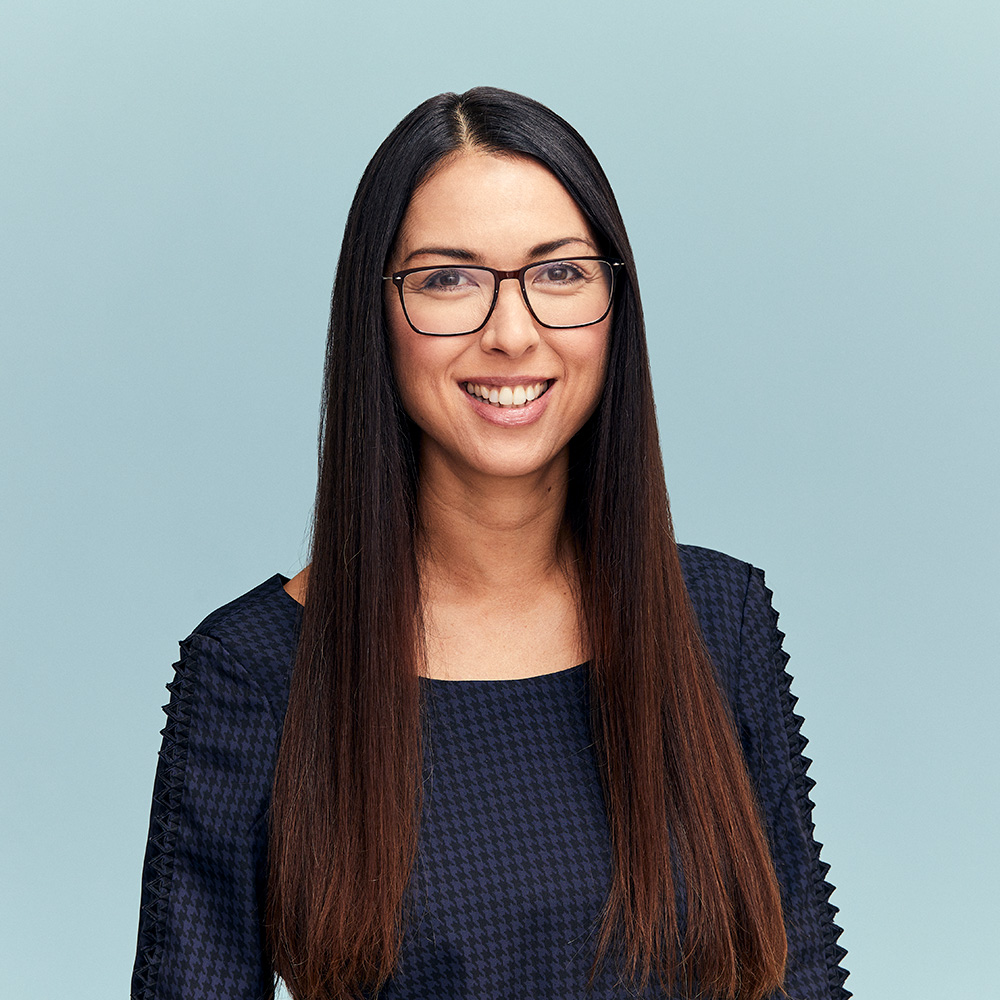 Chief Marketing & Product Officer
Caresse Sakagawa
Caresse Sakagawa is the Chief Marketing and Product Officer at Providence Health Plan (PHP). She oversees all aspects of PHP's marketing strategy, product development and brand experience leveraging deep expertise and an unmatched dedication to service to ensure that consumers are met with the highest quality healthcare products and experiences across all lines of business.
She is focused on delivering on the Providence Health Plan Mission though exceptional product innovation and purpose-driven initiatives that bring value, support organizational growth and improve the lives of the people and communities that Providence Health Plan serves.
With more than 20 years' experience, Caresse has dedicated her career to building and transforming brand and marketing operations at consumer-centered organizations. Before joining Providence Health Plan, she developed and led marketing strategies and teams at several different organizations including Regence BlueCross & BlueShield, Pacific Sun Industries and Johnson & Johnson. Drawing from her previous experience working with global brands and packaged goods, Caresse brings a unique perspective and exceptional insight to the Providence Health Plan Executive Leadership Team.
A relentless advocate for the most vulnerable populations, Caresse is passionate about giving a voice to the disenfranchised and works to remove barriers and reduce hardships through actively engaging in her community. She currently serves on the board of Central City Concern, a non-profit dedicated to ending homelessness through a holistic, person-first approach. Caresse has also worked closely with the Oregon Department of Corrections and Big Brothers Big Sisters of America to bring support and caring to incarcerated and paroled youth, among several other volunteer activities.
Caresse earned her MBA from the NYU Leonard N. Stern School of Business, specializing in statistics. She was also awarded the graduate teaching fellow position for new product marketing and marketing strategies courses. Additionally, Caresse was the research analyst for the NYU marketing department where she applied statistical tools, marketing models and data analysis techniques for the purposes of market segmentation, user profiling and product positioning strategies. Caresse earned her undergraduate degree in economics from Southern Oregon University.
Caresse is an Oregon native, with family roots in Hawaii. She enjoys being a mother, volunteering, golfing, snowboarding, backpacking and most of all spending time with family.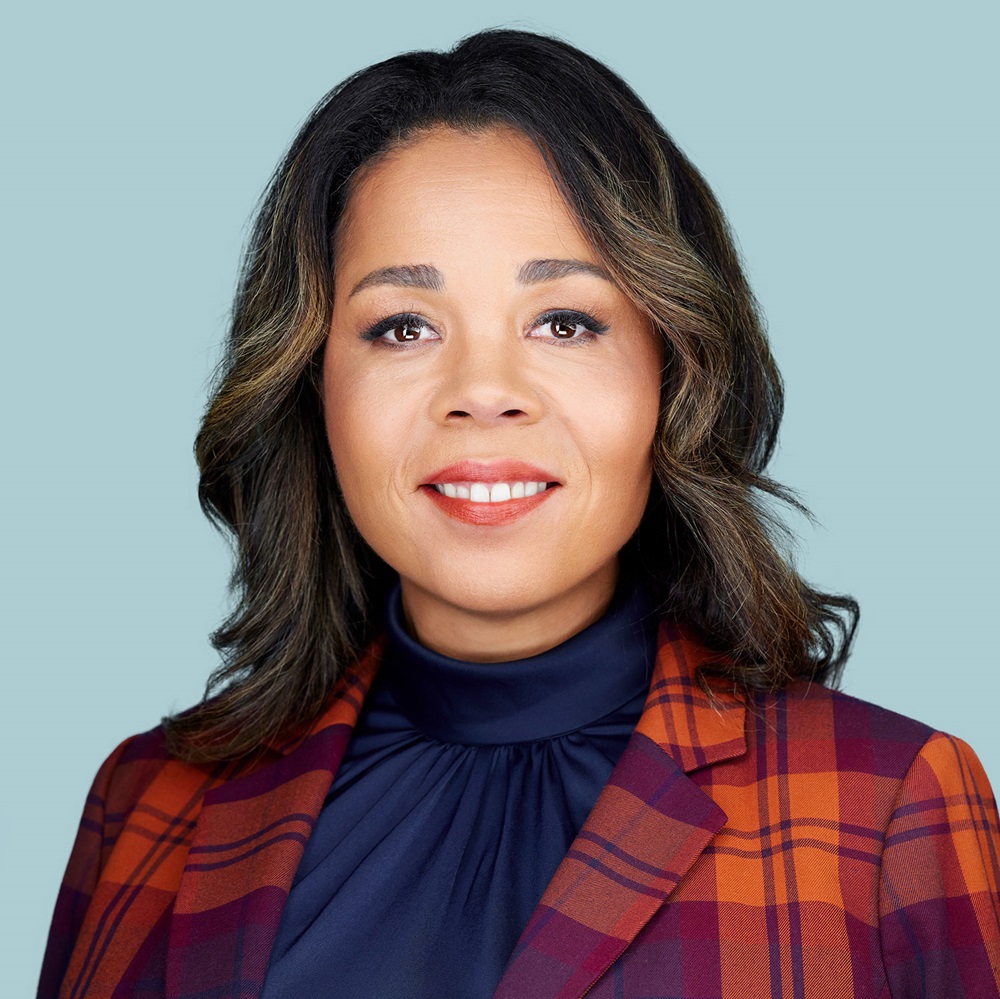 Chief Healthcare Experience & Equity Officer
Timshel Tarbet
Timshel Tarbet serves as Providence Health Plan's chief healthcare experience and equity officer, leading healthcare experience (including Medicare STARS), equity initiatives and diversity, equity, and inclusion (DEI) across the organization. In driving Providence Health Plan's commitment to advancing true population health, Timshel ensures health equity is integrated into all facets of the enterprise and strategy. She is also responsible for grounding Providence Health Plan's culture and experience in principles of DEI, and aligning efforts with Providence's Mission, Values, and Vision.
A purpose-driven, visionary leader, Timshel brings her experience and passion to champion equity and health for all.
Throughout her career, Timshel has been instrumental in leading business excellence, DEI strategy, growth strategies, and strengthening corporate culture and diversity. Timshel joined Providence Health Plan in June 2023 from SCAN Health Plan. Prior to that, she held leadership roles at Cambia Health Solutions in both compensation and performance strategy, and as a human resources partner. She served our country and built her professional foundation as a staff sergeant in the United States Air Force.
Timshel actively supports her community and has served as a board member for Catholic Charities, president of the Board for Candlelighters for Children with Cancer, and community board member for the Clackamas County Compensation Committee. She is a respected thought leader on business excellence, DEI, and culture-building, presenting at national events and conferences including HLTH 2022, The Impact Summit, and the Academy of Managed Care Pharmacy. Timshel holds a Master of Business Administration and bachelor's degree in business administration from the University of Phoenix, as well as numerous certifications in compensation, risk management, and strategy.
Need help?